Testimonials
A selection of our recent projects with feedback from our clients.
Marek Brothers enthusiastically agreed to help us with a project many builders would have rejected. It was a difficult project with an almost impossible timeline. Furthermore, it was a design-build, adding to the complication and effort required and necessitating much more than the usual interaction between us, Marek Brothers accomplished the near impossible task, demonstrating their skill, professionalism, and mastery of the construction industry in this area
Caprock ER
Lon Young, M.D., FAAEM,  Chief Medical Officer
College Station, TX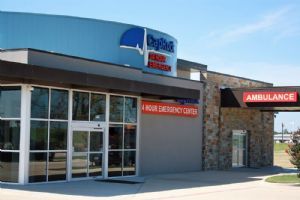 ---
For five years, Marek Brothers Construction has provided CBL Properties and Post Oak Mall top quality service, excellent communication and strict budget adherence for projects ranging from several thousand dollars up to seven figures. Marek was recommended through a respected local architect for an 11,000 SF tenant build. Their ability to coordinate with management and construction led to more projects from small tenant refurbishing to structural and foundation work. Marek's ability to stay focused on the job, provide both time-saving and budget-saving alternatives as well as bringing jobs in on time and within budget keeps them at the top of my go-to contractors.
Post Oak Mall | CBL Properties
Paul Loy CMD, CSM | General Manager
College Station, TX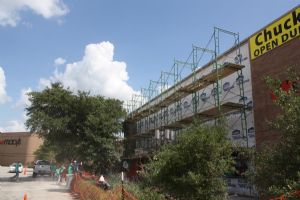 ---
The bank I was working for at the time asked me what construction company could help us with our planned extensive remodeling repairs as well as possibly demolish and re-build several new banks for our banking group. My recommendation was Marek Brothers Construction company for many reasons. The first was the fact that I knew them personally. The second was the fact that I had worked closely with them when they were the general contractor on construction projects where our bank was the lender of record. Their work was superior, they were always on schedule with the time they were allotted to do the work, and they were right on the money on cost. In addition, their billing documents were accurate and I always felt comfortable with their billing knowing full well that when I inspected the property the funding request was for the correct amount for the work that was performed.
Several projects and several years later, the current banking group I work for continued to use Marek Brothers Construction for our construction needs on several different projects. What we experienced was the same excellent service along with the same quality workmanship that we experienced for years. If asked, I would continue to recommend Marek Brothers Construction Company for any type of new commercial construction as well as commercial remodeling.
Prosperity Bank
Sam Urso, Banking Center President
Bryan, TX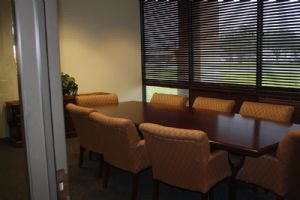 ---
The reason that I decided to do business with Marek Brothers Construction was that they were the low bidder and able to meet the advertised construction schedule. I had also previously worked with Marek Brothers. Marek provided outstanding construction services and exceptional value. Work was professionally done and high quality, they managed their subcontractors well, and they exceeded our expectations on deadlines. They were responsive to TAMU needs, accommodated special requests, and personally worked the smallest details to provide world class customer service. Patrick Marek and Brian McMullin managed the project very professionally, took care of the details, and constructed our project on time and within our budget. Very easy to work with both Pat and Brian. Enjoyed working with the Marek team and hope to work with Marek Brothers on future construction projects.
First Floor Renovations to Construct TAMU Civil Engineering Student Lounge, Bldg. 0385
John A. Clark, AIA
Engineering Facilities and Construction Manager
Dwight Look College of Engineering
Texas A&M Engineering Experiment Station
College Station, TX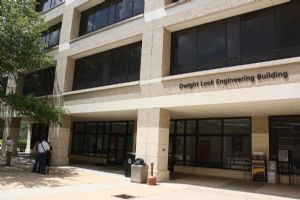 ---
This Stanton Optical project left everyone with the sense of a job well done. Kudos to the owners with the vision for what a formerly unattractive building on a busy corner could become. The traffic count is huge, and the city is happy to have this former eyesore cleaned up. Marek Brother Construction did a fantastic job persevering through a difficult shell reconstruction while keeping the neighboring tenant (Total Nutrition) open and functional throughout the construction process. They followed through with a timely delivery of the tenant improvement. I'm proud to have been part of the team that pulled this off, and it was a real pleasure working with Marek Brothers and their subcontractors.
Stanton Optical
Scott Marynak
New Store Development
---
We hired Marek Brothers to perform an extensive commercial remodel for our firm. In addition, to the difficulties of the project itself, we had existing tenants open during the construction, in which, were also relocated in the process adding to the difficulty. Marek performed professionally and Brian was a pleasure to work with throughout the process. Being out of state, it was good to know we were in good hands in hiring Marek Brothers for our project.
Index Development (Stanton Optical)
Mike Bishop
Development Manager
Index Development Management, LLC
Jupiter, Florida
---
In all the projects that I have partnered with Marek Brothers Construction on, their leadership, PM's site superintendents, and support staff showed great professionalism and a willingness to work with SSC Services, TAMU clients, and stakeholders. Even when pressure mounted and contentious issues had to be addressed, did the staff show respect. All requests were addressed in a timely manner and when needed, beyond what was asked. No surprise change orders were handed in and during the substantial completion and warranty periods they were quick to address punch list items. If another opportunity would arise to partner on a project, I would work with Marek Brothers without hesitation.
SSC Services for Education
Hannes Furter, Project Manager II-EDCS
College Station, TX
---